A newly wedded Nigerian couple have joined the nationwide #EndSARS campaign.
The beautiful couple and their wedding party used an #EndSARS placard in their photos after the wedding. See another below…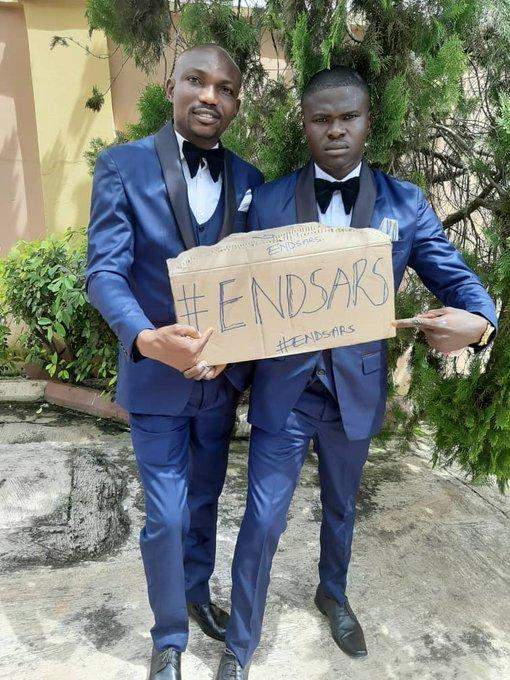 In the past days, there have been widespread protests across the country as many have expressed their reservations particularly against the activities of the Special Anti-Robbery Squad (SARS).
Among other things, SARS officials have been accused of harassment of citizens, intimidation and extra-judicial killings in the discharge of their duties across Nigeria.
Young Nigerians in different states have taken to streets to protest the end of the police unit